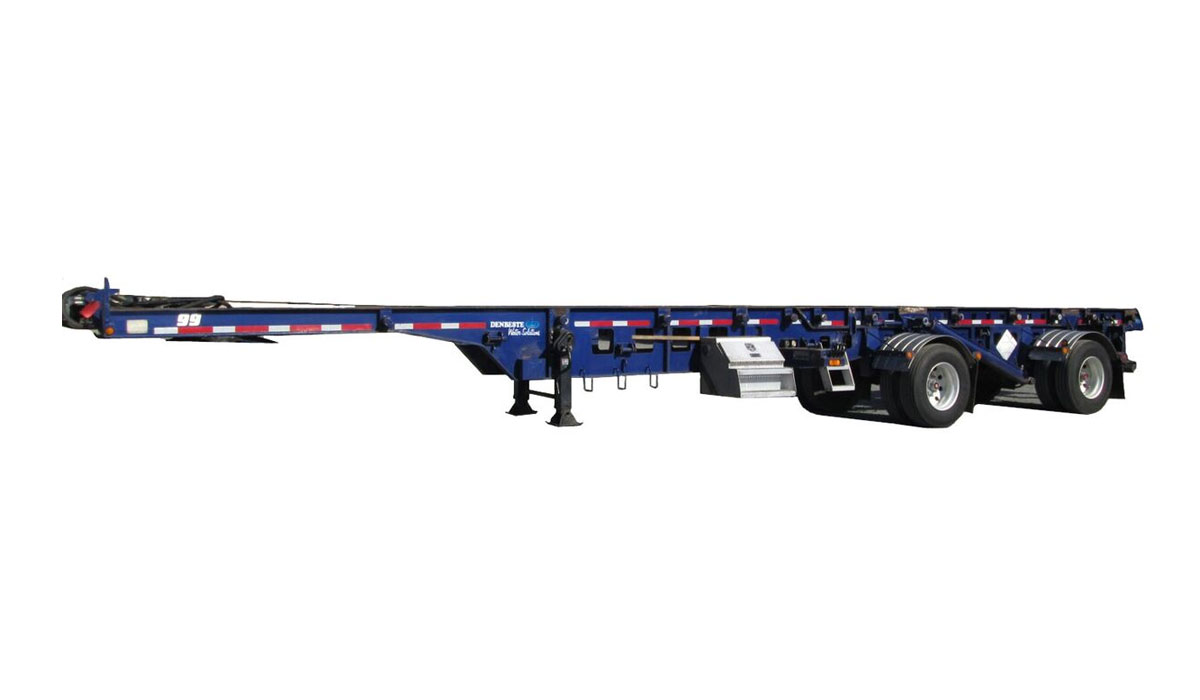 Roll Off Trailer - Two Bin
Spread axle or tandem, industry leading Tulsa winch system equipped with 3 winches - (1) 40,000 lb and (2) 10,000 lb. Complete with an air-ride suspension; aluminum wheels; 6" lift cylinders. Overall length of 45 ft.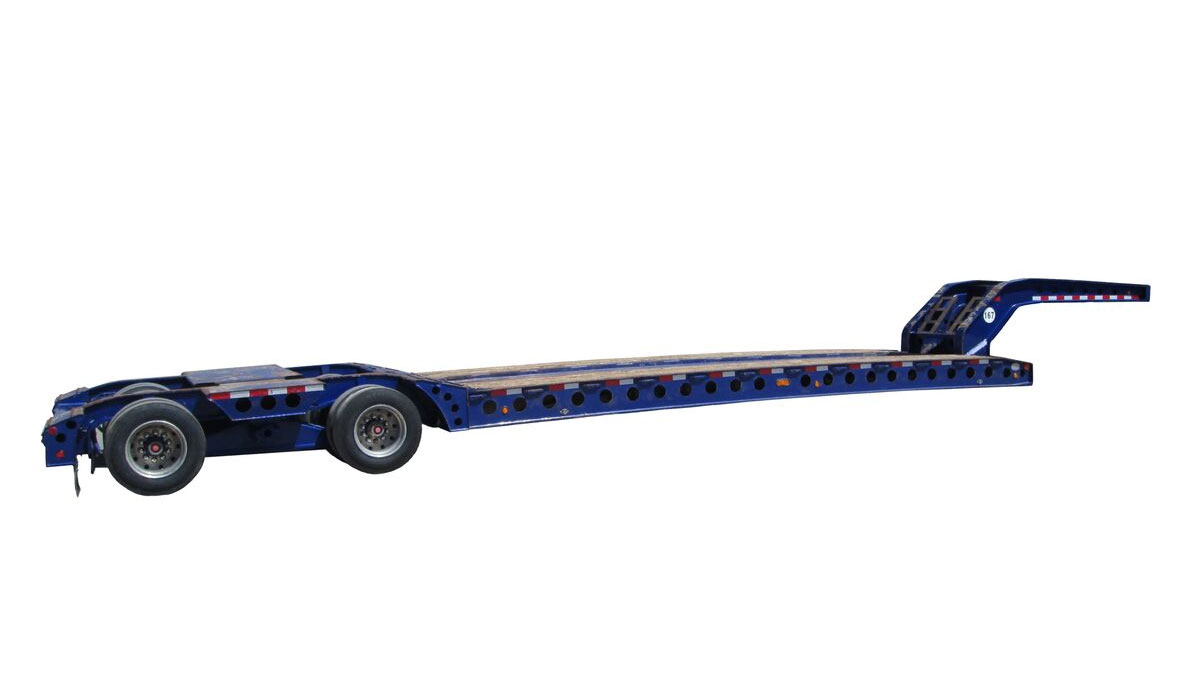 Low Bed Trailer
Cozad detachable gooseneck low bed equipment trailers. 44 ton, 16 tire, expandable axles to 10 ft, 3 position kingpin and 32 ton, 8 tire, fixed axle, 40 ft KPRA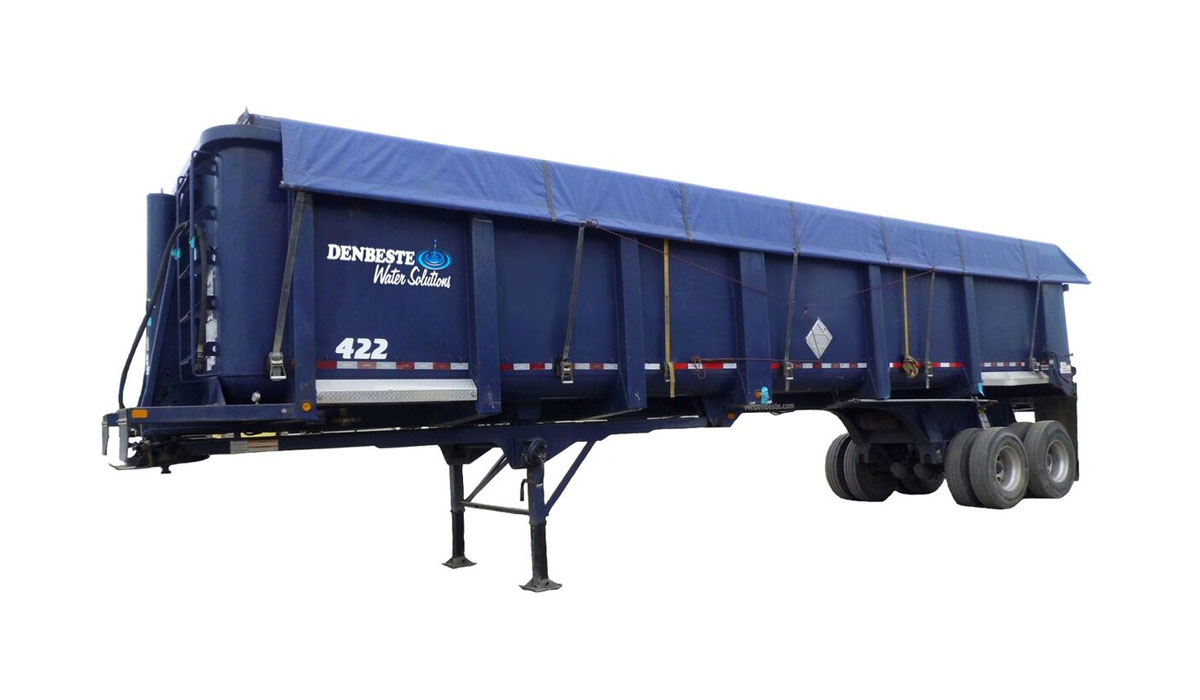 High Side Trailer
Featuring a frameless structure to reduce GVW.
Full Specifications